Warning
: mysqli_query(): (HY000/1194): Table 'wp_options' is marked as crashed and should be repaired in
/home/ptxg382076/domains/gangmaken.nu/public_html/wp-includes/wp-db.php
on line
2024
Warning
: mysqli_query(): (HY000/1194): Table 'wp_options' is marked as crashed and should be repaired in
/home/ptxg382076/domains/gangmaken.nu/public_html/wp-includes/wp-db.php
on line
2024
Warning
: mysqli_query(): (HY000/1194): Table 'wp_options' is marked as crashed and should be repaired in
/home/ptxg382076/domains/gangmaken.nu/public_html/wp-includes/wp-db.php
on line
2024
Warning
: mysqli_query(): (HY000/1194): Table 'wp_options' is marked as crashed and should be repaired in
/home/ptxg382076/domains/gangmaken.nu/public_html/wp-includes/wp-db.php
on line
2024
Warning
: mysqli_query(): (HY000/1194): Table 'wp_options' is marked as crashed and should be repaired in
/home/ptxg382076/domains/gangmaken.nu/public_html/wp-includes/wp-db.php
on line
2024
Warning
: mysqli_query(): (HY000/1194): Table 'wp_options' is marked as crashed and should be repaired in
/home/ptxg382076/domains/gangmaken.nu/public_html/wp-includes/wp-db.php
on line
2024
Warning
: mysqli_query(): (HY000/1194): Table 'wp_options' is marked as crashed and should be repaired in
/home/ptxg382076/domains/gangmaken.nu/public_html/wp-includes/wp-db.php
on line
2024
Warning
: mysqli_query(): (HY000/1194): Table 'wp_options' is marked as crashed and should be repaired in
/home/ptxg382076/domains/gangmaken.nu/public_html/wp-includes/wp-db.php
on line
2024
Warning
: mysqli_query(): (HY000/1194): Table 'wp_options' is marked as crashed and should be repaired in
/home/ptxg382076/domains/gangmaken.nu/public_html/wp-includes/wp-db.php
on line
2024
Warning
: mysqli_query(): (HY000/1194): Table 'wp_options' is marked as crashed and should be repaired in
/home/ptxg382076/domains/gangmaken.nu/public_html/wp-includes/wp-db.php
on line
2024
Warning
: mysqli_query(): (HY000/1194): Table 'wp_options' is marked as crashed and should be repaired in
/home/ptxg382076/domains/gangmaken.nu/public_html/wp-includes/wp-db.php
on line
2024
Warning
: mysqli_query(): (HY000/1194): Table 'wp_options' is marked as crashed and should be repaired in
/home/ptxg382076/domains/gangmaken.nu/public_html/wp-includes/wp-db.php
on line
2024
Over gangmakers
Warning
: mysqli_query(): (HY000/1194): Table 'wp_options' is marked as crashed and should be repaired in
/home/ptxg382076/domains/gangmaken.nu/public_html/wp-includes/wp-db.php
on line
2024
Warning
: mysqli_query(): (HY000/1194): Table 'wp_options' is marked as crashed and should be repaired in
/home/ptxg382076/domains/gangmaken.nu/public_html/wp-includes/wp-db.php
on line
2024
Warning
: mysqli_query(): (HY000/1194): Table 'wp_options' is marked as crashed and should be repaired in
/home/ptxg382076/domains/gangmaken.nu/public_html/wp-includes/wp-db.php
on line
2024
Warning
: mysqli_query(): (HY000/1194): Table 'wp_options' is marked as crashed and should be repaired in
/home/ptxg382076/domains/gangmaken.nu/public_html/wp-includes/wp-db.php
on line
2024
Warning
: mysqli_query(): (HY000/1194): Table 'wp_options' is marked as crashed and should be repaired in
/home/ptxg382076/domains/gangmaken.nu/public_html/wp-includes/wp-db.php
on line
2024
Warning
: mysqli_query(): (HY000/1194): Table 'wp_options' is marked as crashed and should be repaired in
/home/ptxg382076/domains/gangmaken.nu/public_html/wp-includes/wp-db.php
on line
2024
Warning
: mysqli_query(): (HY000/1194): Table 'wp_options' is marked as crashed and should be repaired in
/home/ptxg382076/domains/gangmaken.nu/public_html/wp-includes/wp-db.php
on line
2024
Warning
: mysqli_query(): (HY000/1194): Table 'wp_options' is marked as crashed and should be repaired in
/home/ptxg382076/domains/gangmaken.nu/public_html/wp-includes/wp-db.php
on line
2024
Warning
: mysqli_query(): (HY000/1194): Table 'wp_options' is marked as crashed and should be repaired in
/home/ptxg382076/domains/gangmaken.nu/public_html/wp-includes/wp-db.php
on line
2024
Warning
: mysqli_query(): (HY000/1194): Table 'wp_options' is marked as crashed and should be repaired in
/home/ptxg382076/domains/gangmaken.nu/public_html/wp-includes/wp-db.php
on line
2024
Warning
: mysqli_query(): (HY000/1194): Table 'wp_options' is marked as crashed and should be repaired in
/home/ptxg382076/domains/gangmaken.nu/public_html/wp-includes/wp-db.php
on line
2024
Warning
: mysqli_query(): (HY000/1194): Table 'wp_options' is marked as crashed and should be repaired in
/home/ptxg382076/domains/gangmaken.nu/public_html/wp-includes/wp-db.php
on line
2024
Warning
: mysqli_query(): (HY000/1194): Table 'wp_options' is marked as crashed and should be repaired in
/home/ptxg382076/domains/gangmaken.nu/public_html/wp-includes/wp-db.php
on line
2024
Warning
: mysqli_query(): (HY000/1194): Table 'wp_options' is marked as crashed and should be repaired in
/home/ptxg382076/domains/gangmaken.nu/public_html/wp-includes/wp-db.php
on line
2024
Warning
: mysqli_query(): (HY000/1194): Table 'wp_options' is marked as crashed and should be repaired in
/home/ptxg382076/domains/gangmaken.nu/public_html/wp-includes/wp-db.php
on line
2024
Warning
: mysqli_query(): (HY000/1194): Table 'wp_options' is marked as crashed and should be repaired in
/home/ptxg382076/domains/gangmaken.nu/public_html/wp-includes/wp-db.php
on line
2024
Wat zijn Gangmakers?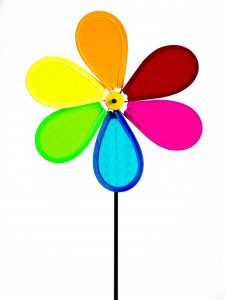 Gangmakers zijn mensen met een drive die zich inzetten om dingen voor elkaar te krijgen voor het grotere belang: hun wijk, hun organisatie, de wereld. In de huidige complexe wereld, waarin het volgen van gebaande paden en het gebruik van standaard processen en systemen niet meer voldoende zijn om resultaten te behalen is behoefte aan dergelijke professionals.
Waar vind je Gangmakers?
Gangmakers kunnen op allerlei niveaus werkzaam zijn, binnen organisaties, in netwerken en in het informele circuit. Ze vervullen vaak een belangrijk rol bij de complexe veranderopgaven in het publieke – en sociale domein. Lang niet altijd zijn ze zichtbaar, vaak werken ze achter de schermen, maar soms zijn ze ook heel zichtbaar.
Het belang van een Gangmaker
Om doelen te kunnen halen is het steeds vaker nodig om samen in netwerken aan de slag te gaan. In toenemende mate is het niet meer genoeg om het als organisatie goed te doen. Je moet het samen goed doen en dus ook samen bepalen wat je 'goed' vindt. Dit is niet alleen het domein van managers en bestuurders. Medewerkers en bewoners nemen hun invloed, en daar kunnen zeker Gangmakers tussen zitten. Gangmakers zijn nodig omdat het top-down aansturen bij complexe veranderingen niet werkt.
Het herkennen van een Gangmaker
Voor alle Gangmakers geldt dat ze een sterke drive hebben om datgene voor elkaar te krijgen wat zij intrinsiek belangrijk vinden. Voor het herkennen van je eigen gangmakerschap is bewustwording een eerste stap: "Je gaat het pas zien als je het doorhebt".
Voor het herkennen van gangmakers is kennis over de belangrijke kenmerken van gangmakers van belang.
De betekenis van Gangmakers voor elkaar
Gangmakers kunnen steun hebben aan elkaar. Samen delen en reflecteren kan leiden tot versterking van het eigen gangmakerschap. Het herkennen van situaties, het bespreken van vergelijkbare worstelingen, kan heel plezierig en leerzaam zijn en je verder helpen. De bewustwording van je eigen gangmakersrol en hoe je daar vorm aan geeft maakt het ook makkelijker om andere gangmakers te herkennen. Gangmakers zijn inspirerend gezelschap voor elkaar. Wij hebben het Gangmakersgilde opgericht voor herkenning en inspiratie.
Andere benamingen voor 'Gangmaker'
Inmiddels blijken er heel wat professionals rond te lopen die veel overeenkomsten hebben met de 'Gangmaker', maar anders genoemd worden. Hans Bosselaar heeft het over de 'Dinges', Paul Dimaggio spreekt over de 'sociaal entrepeneur', Paul Williams over de 'boudery spanner', Daniel Wolfs over de 'Magic Maker' en Hans van der Loo over 'Wavemaker'. Het vaststellen van de verschillen lijkt ons minder interessant dan de constatering dat ook anderen het belang van dergelijke professionals zien.
Onze inspiratie
Bij het ontwikkelen van onze ideeën over gangmaken, gangmakerschap en de Gangmaker hebben, naast onze praktijkervaringen, diverse boeken en artikelen een rol gespeeld. Veel te veel om allemaal op te noemen. Belangrijk zijn in ieder geval de boeken van Arend Ardon geweest Ontketen vernieuwing en Doorbreek de cirkel en de boeken van Wouter Hart Verdraaide organisaties en Anders vasthouden. Boeken lezen met een 'gangmakersbril' geeft ook steeds weer nieuwe inzichten. Thom Verheggen heeft met zijn boek Ontmanagen voor managers een belangrijke bijdrage geleverd aan onze discussie of een manager wel of niet een Gangmaker kan zijn. Dit lijkt alleen te kunnen wanneer hij voldoende 'ontmanaged' is. Jan Rotmans stelt in De Omwenteling dat een maatschappelijke transitie ook om een persoonlijke transformatie vraagt. Wij herkennen dat Gangmakers vaak tegenkrachten in zichzelf en hun omgeving tegenkomen die zij trotseren. Zij doorbreken patronen.
Uit het boek 'Werken aan de wakkere stad. Langzaam leiderschap naar gemeenschapskracht' van Jan van Ginkel en Frans Verhaaren leren we hoe gangmakers kunnen bijdragen aan complexe verandering door langzame vragen te stellen en te leren kijken met een generatieve blik.
Warning
: mysqli_query(): (HY000/1194): Table 'wp_options' is marked as crashed and should be repaired in
/home/ptxg382076/domains/gangmaken.nu/public_html/wp-includes/wp-db.php
on line
2024
Warning
: mysqli_query(): (HY000/1194): Table 'wp_options' is marked as crashed and should be repaired in
/home/ptxg382076/domains/gangmaken.nu/public_html/wp-includes/wp-db.php
on line
2024
Warning
: mysqli_query(): (HY000/1194): Table 'wp_options' is marked as crashed and should be repaired in
/home/ptxg382076/domains/gangmaken.nu/public_html/wp-includes/wp-db.php
on line
2024
Warning
: mysqli_query(): (HY000/1194): Table 'wp_options' is marked as crashed and should be repaired in
/home/ptxg382076/domains/gangmaken.nu/public_html/wp-includes/wp-db.php
on line
2024
Warning
: mysqli_query(): (HY000/1194): Table 'wp_options' is marked as crashed and should be repaired in
/home/ptxg382076/domains/gangmaken.nu/public_html/wp-includes/wp-db.php
on line
2024
Warning
: mysqli_query(): (HY000/1194): Table 'wp_options' is marked as crashed and should be repaired in
/home/ptxg382076/domains/gangmaken.nu/public_html/wp-includes/wp-db.php
on line
2024
Warning
: mysqli_query(): (HY000/1194): Table 'wp_options' is marked as crashed and should be repaired in
/home/ptxg382076/domains/gangmaken.nu/public_html/wp-includes/wp-db.php
on line
2024
Warning
: mysqli_query(): (HY000/1194): Table 'wp_options' is marked as crashed and should be repaired in
/home/ptxg382076/domains/gangmaken.nu/public_html/wp-includes/wp-db.php
on line
2024